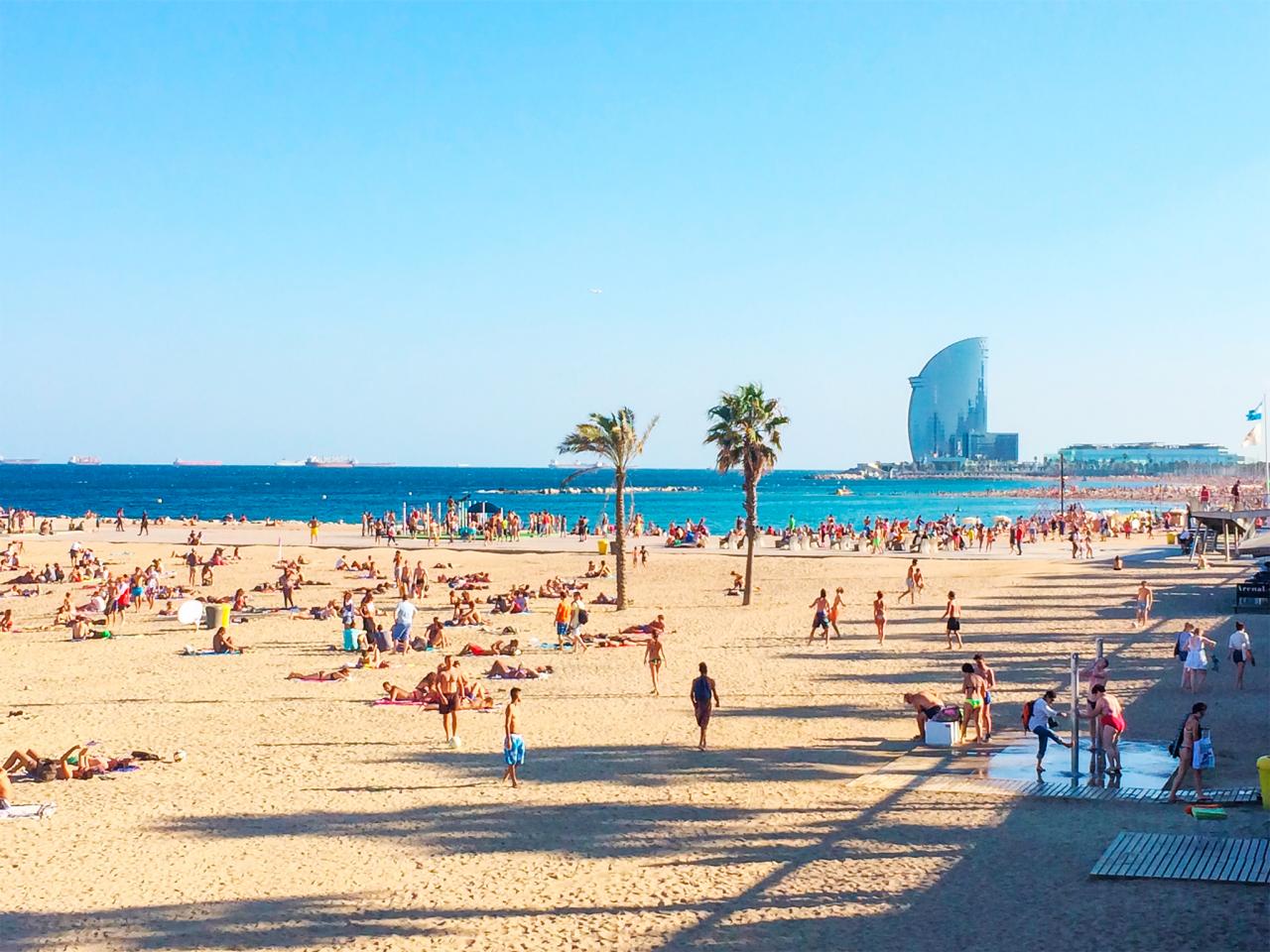 Barcelona & Costa Brava Wellness Retreat!
Day 1: Wednesday June 19th Barcelona, Spain.
Plan to catch a flight that lands before or around 5pm. The Welcome Cocktail party will begin at 7pm and you don't want to be late!
We will stay at Hotel Majestic. They have fabulous rooms. It is a perfect place to catch some zz's when you are Jet legged. Plus we will have the cocktail party and Welcome dinner on their rooftop. Easier to be at the hotel in case people have baggage or flight issues. I don't want everyone traveling all day then worry about finding the group in the city.
If you are planning on traveling before or after - I highly suggest After. I prefer the group is on the same energy level. Your jet leg won't last long. We will cure it fast with some Great wine and food night 1 to break you in!
Rooftop Coctails with Pica Pica 7pm to 8pm
Sit Down Dinner and Welcome Wellness Workshop 8pm to 10pm.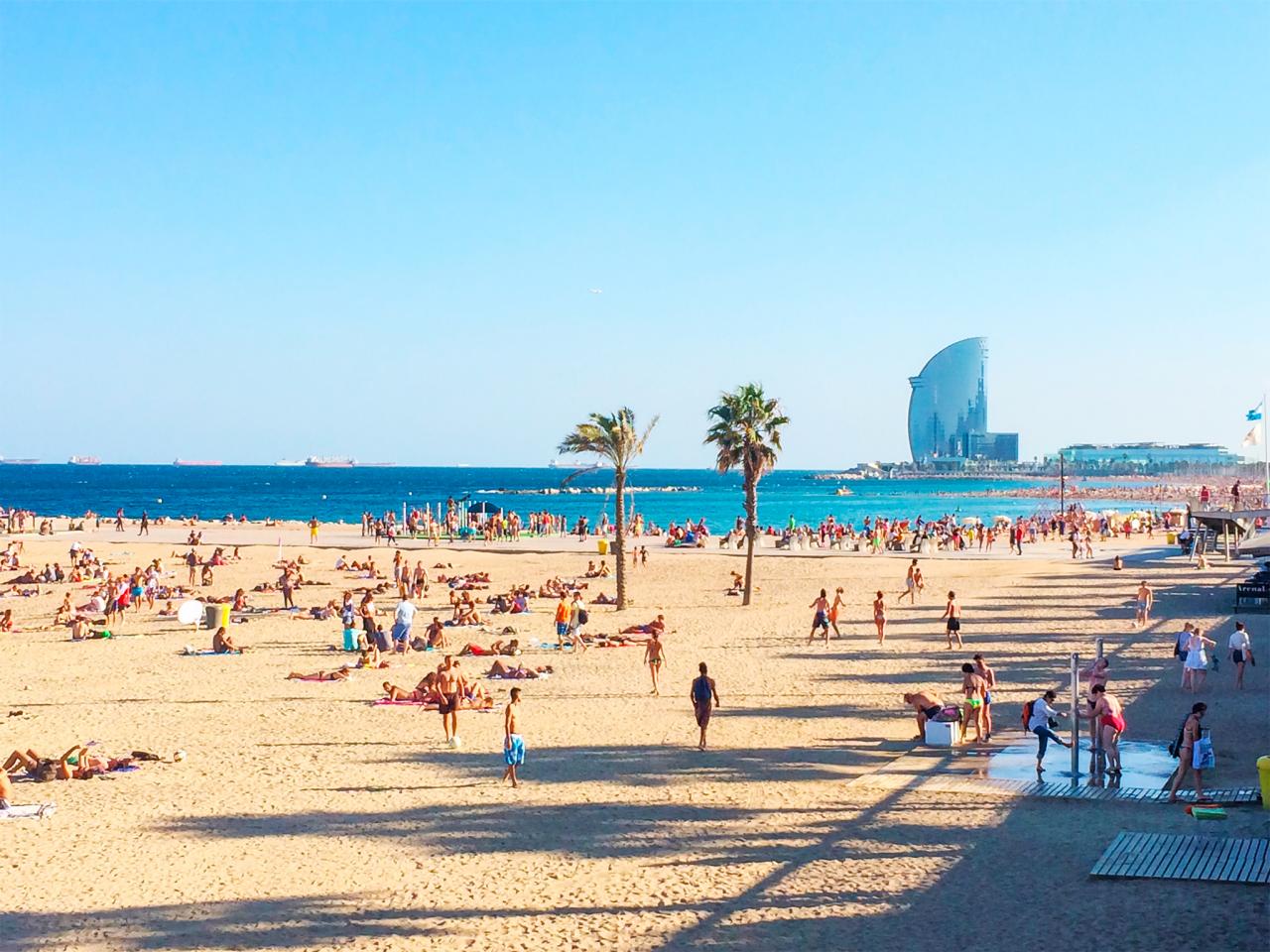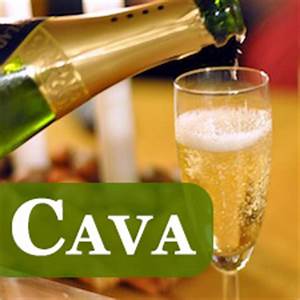 Day 2: Morning workout in Barcelona & Day Trip to Vic & Tona for Farm to table lunch.
Wake up in Barcelona between 8 and 9am - Grab some tea, juice and coffee and be prepared for your morning workout. Eat light - so your belly is not full.
We will power walk to the beach then do a HIIT Interval workout of 30 minutes then hike it back to the hotel. The Beach workout is for all levels. Don't worry if you have injuries or think you are "Old." This trip is for all fitness levels. I am skilled in regressing and progressing workouts, so even our top Athletes feel like they got what they were looking for.
Return to the hotel around 11:30am. Take a quick shower and checkout of the rooms. The Bus will pick us up at 1pm for our Day trip to VIC & Tona for our Farm to Table Lunch.
Lunch: 2:30pm to 4:30pm.
Learn about catalan Cuisine. This is no fancy restaurant, but a simple cafe in the middle of a farm town. However, the food is FRESH!!!! This family knows my In-Laws well and they will get nothing but the best of all the local shops. Get ready to indulge.
Foie toasts
Smoked Salmon toasts
Jamon Iberico y Pan con Tomate
Fresh fish baked in the oven with melt in your mouth Papas!
Lots of Fresh local Grilled Veggies
Hot out of the oven Bread with the cleanest ingredients. I can not eat Bread in the USA - But this is heaven in your mouth.
Fresh Pastries for dessert baked that morning
Of Course Lots OF VINO!
Ask as many questions as you want - The chefs will reveal their secrets, but seriously it's the ingredients.
5pm - Quick shop around Vic - After Siesta. Qaint little stores with. We will just walk around after Siesta - Then be on our way to S'garo. The Beach town.
We will arrive that evening to our Hotel. It is a block from the Beach. Qaint and simple. Clean and perfect. We will be spending our money on sunbathing at local nicer hotels with amazing food and sleeping more casual :)
We should arrive between 7 and 8pm to S'garo. I believe most people will be full from lunch and Jet Legged. Dinner thursday evening is not included in the price. Dinner on your own if you want a lite bite. The hotel has a great menu or there are fabulous local cafe's within steps of the hotel.
Get a good night's rest! Don't drink too much in the evening, but the morning workout will get you sweating!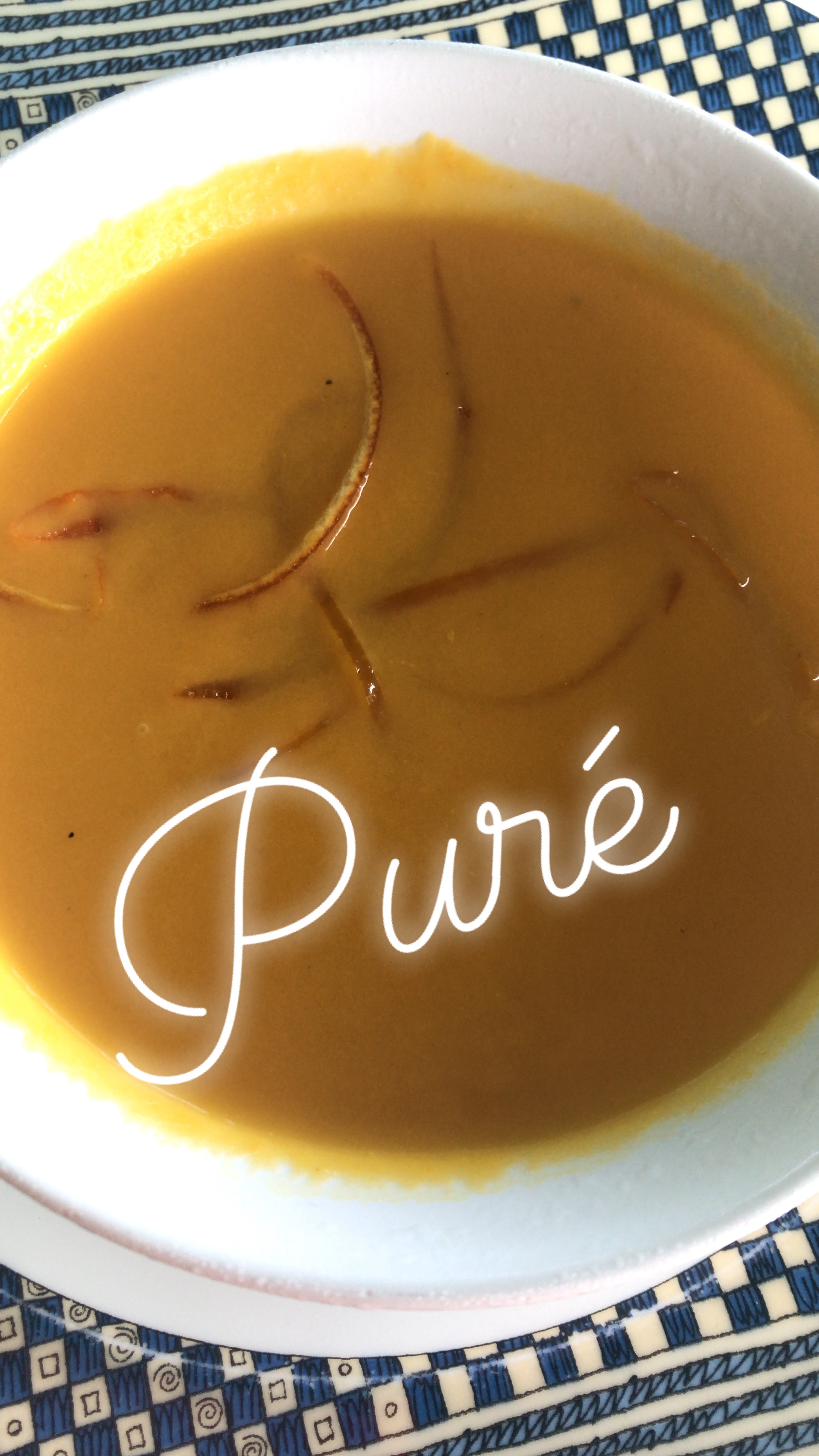 Day 3: Friday June 21st: COSTA BRAVA
Meet in the breakfast room of the hotel between 8:30 and 9:30am. Your Room comes with a special Detox juice, coffee, tea and light breakfast. Don't eat too much. Just get hydrated. Get your digestion going and get ready for your morning workout.
We will be leaving the hotel at 9:45am to Hike up to the Vilella Villa called La Pausa! The Hike up the hill is a great warm up. 20 minutes of cardio. Once we arrive to the house there will be stations surrounding the pool with a 30 minute HIIT Interval workout. With Bands, Kettlebettls, and weights.
We will end with a 20 minute cool down.
Light Protein Shakes and fresh fruit to hold you over until lunch! Relax you survived ;)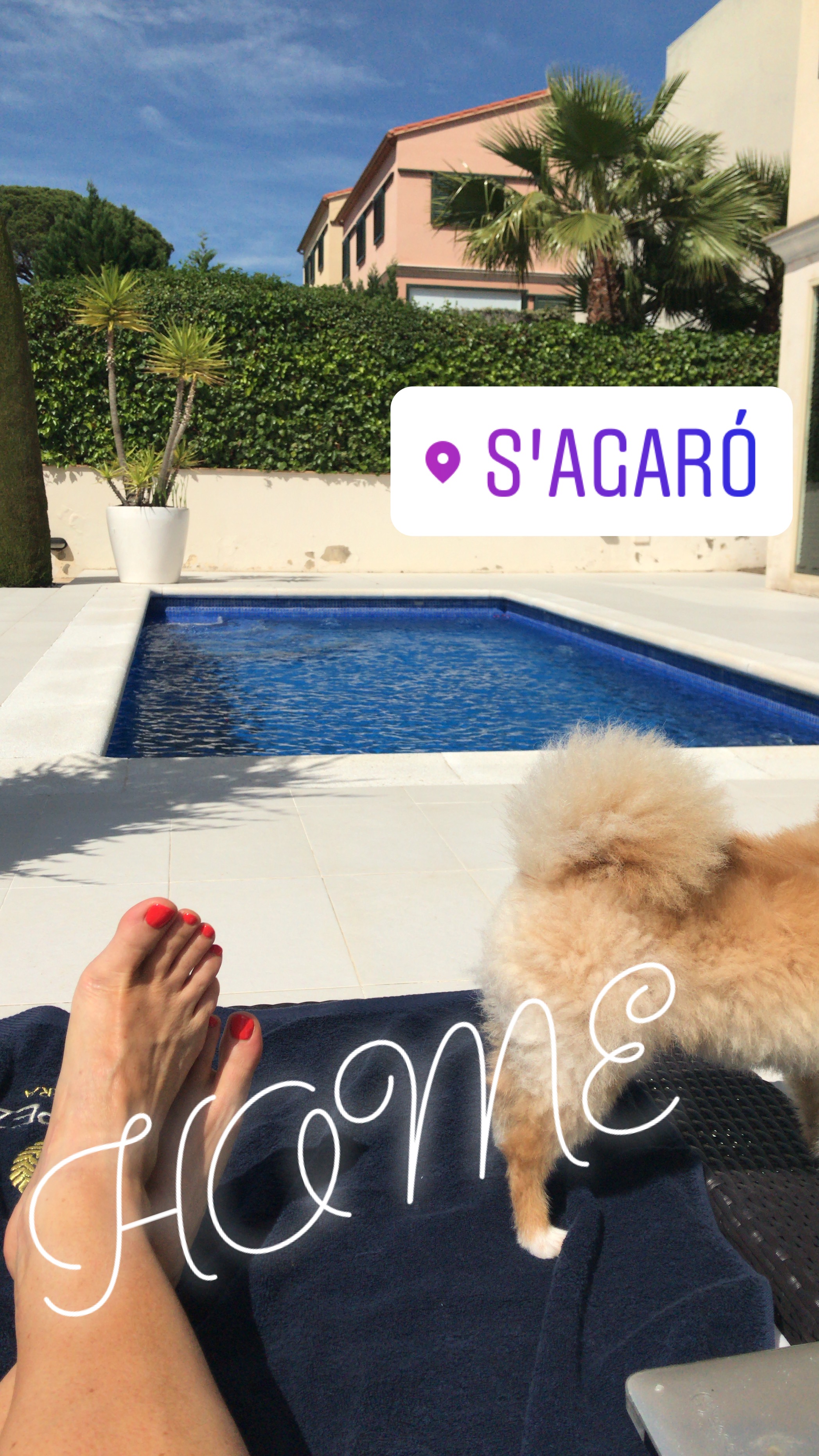 Lunch & Spa Day At Hotel La Gavina.
This is seriously the best pool view. Overlooks the Mediterranean. I have booked massages for Everyone. If you prefer a Facial please let me know at least a month in advance before the trip.
We will lounge by the pool and a set menu is available between 1:30 and 3:30pm. Massages will be spread out in stacks either at 4pm or 5pm.
Lunch will consist of:
Choice of Melon Cucumber soup or Gapacho
A choice of Salad
Lots of Pan con tomate y jamon
Tuna and gambas.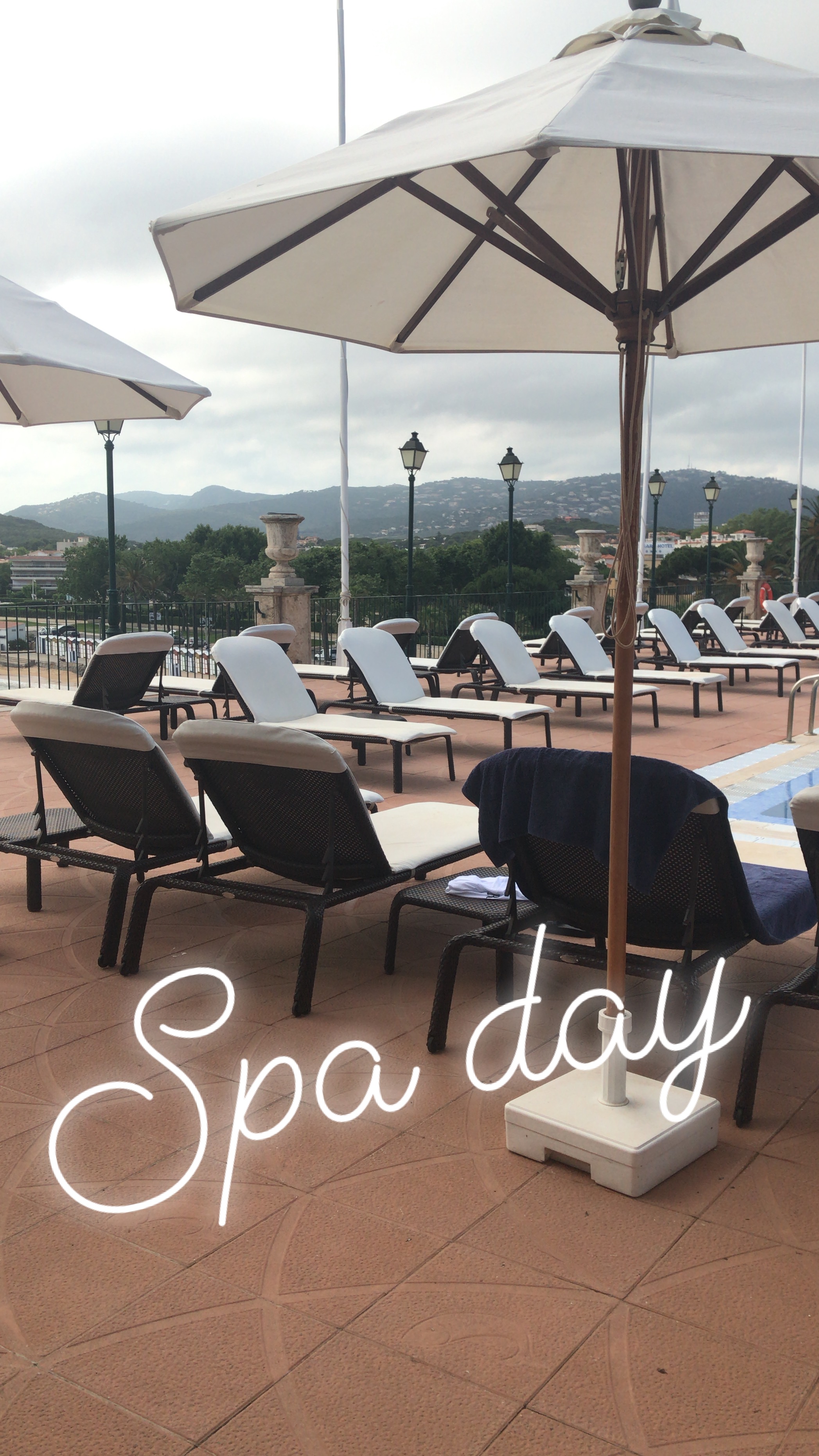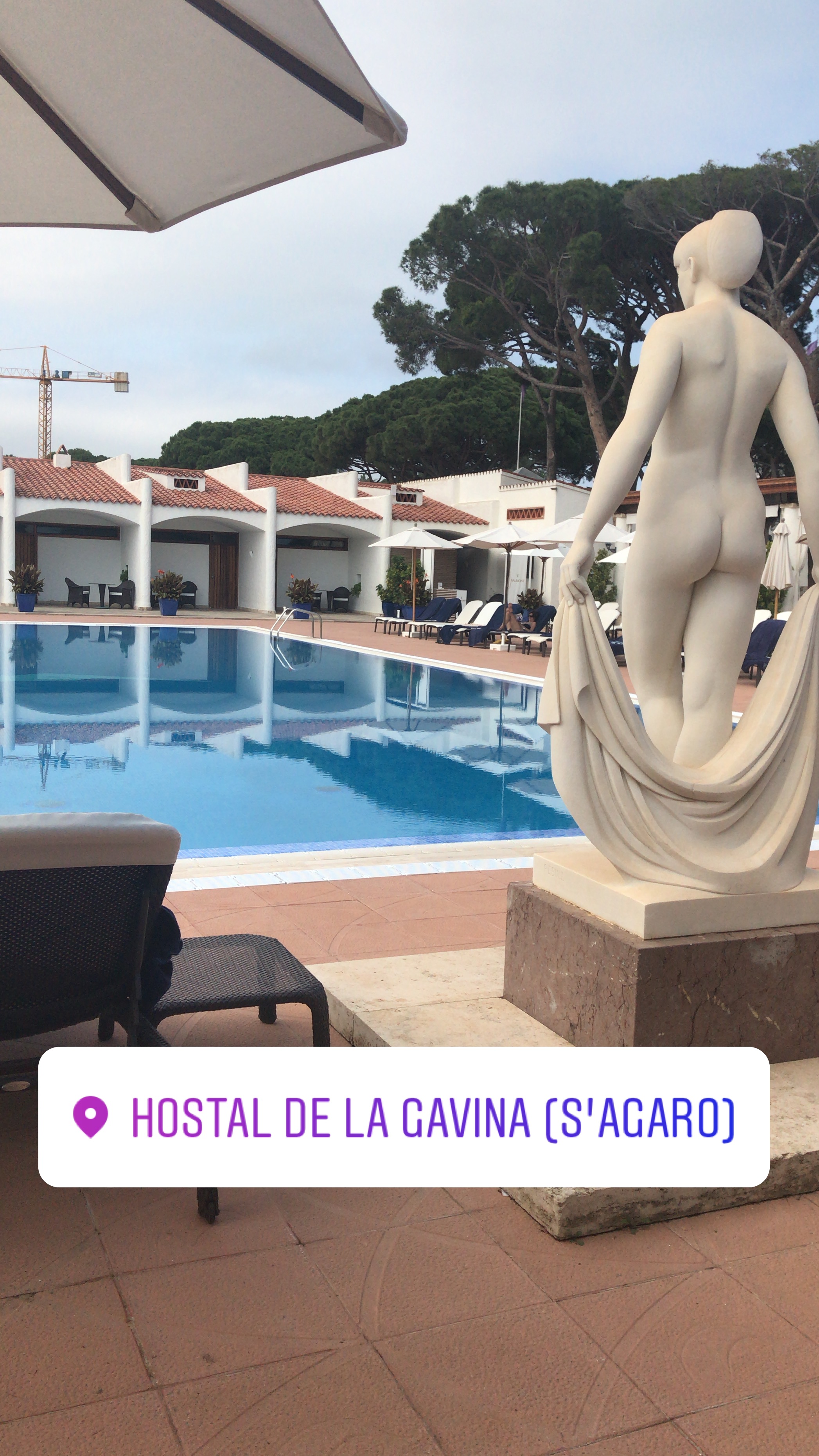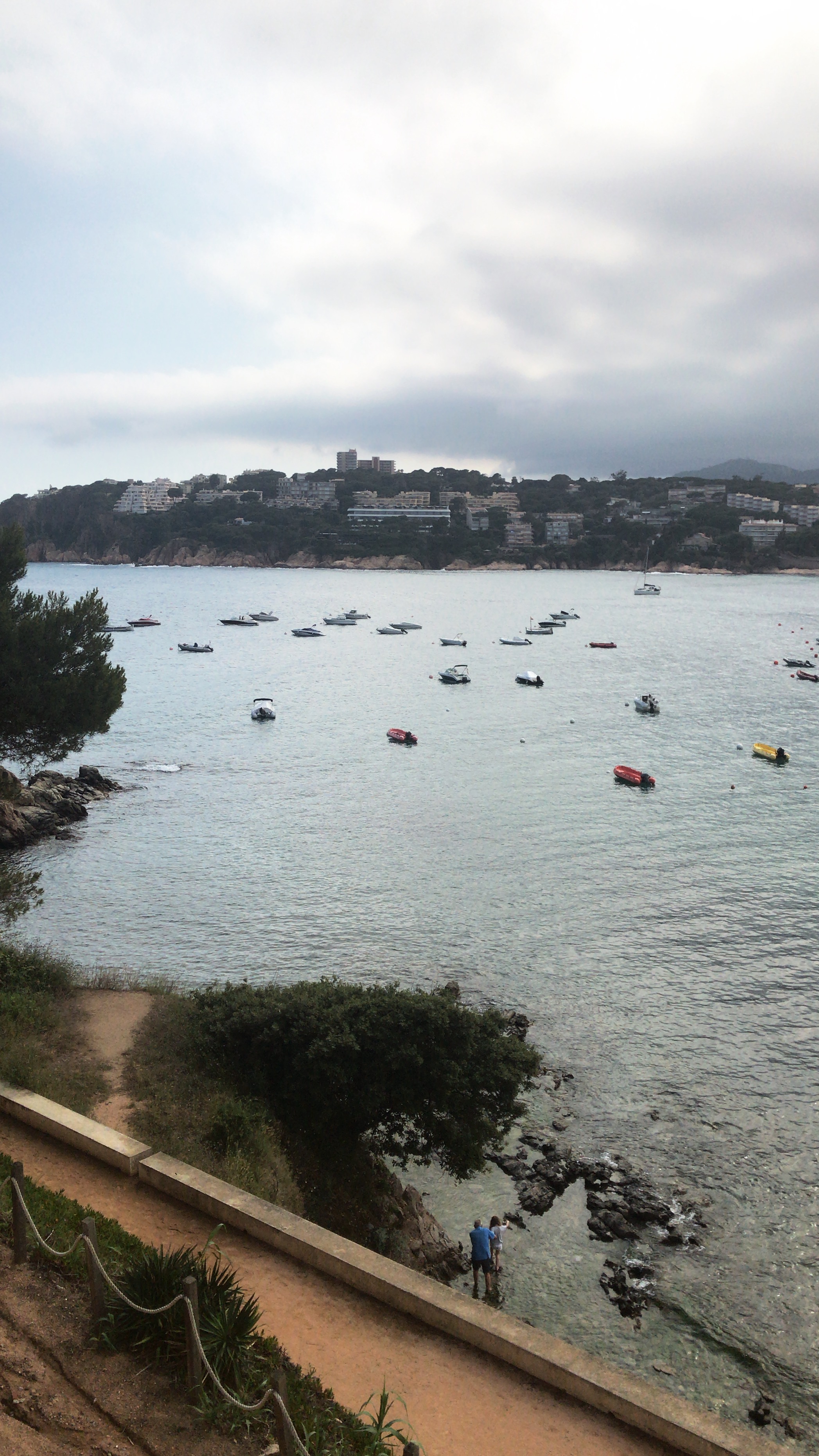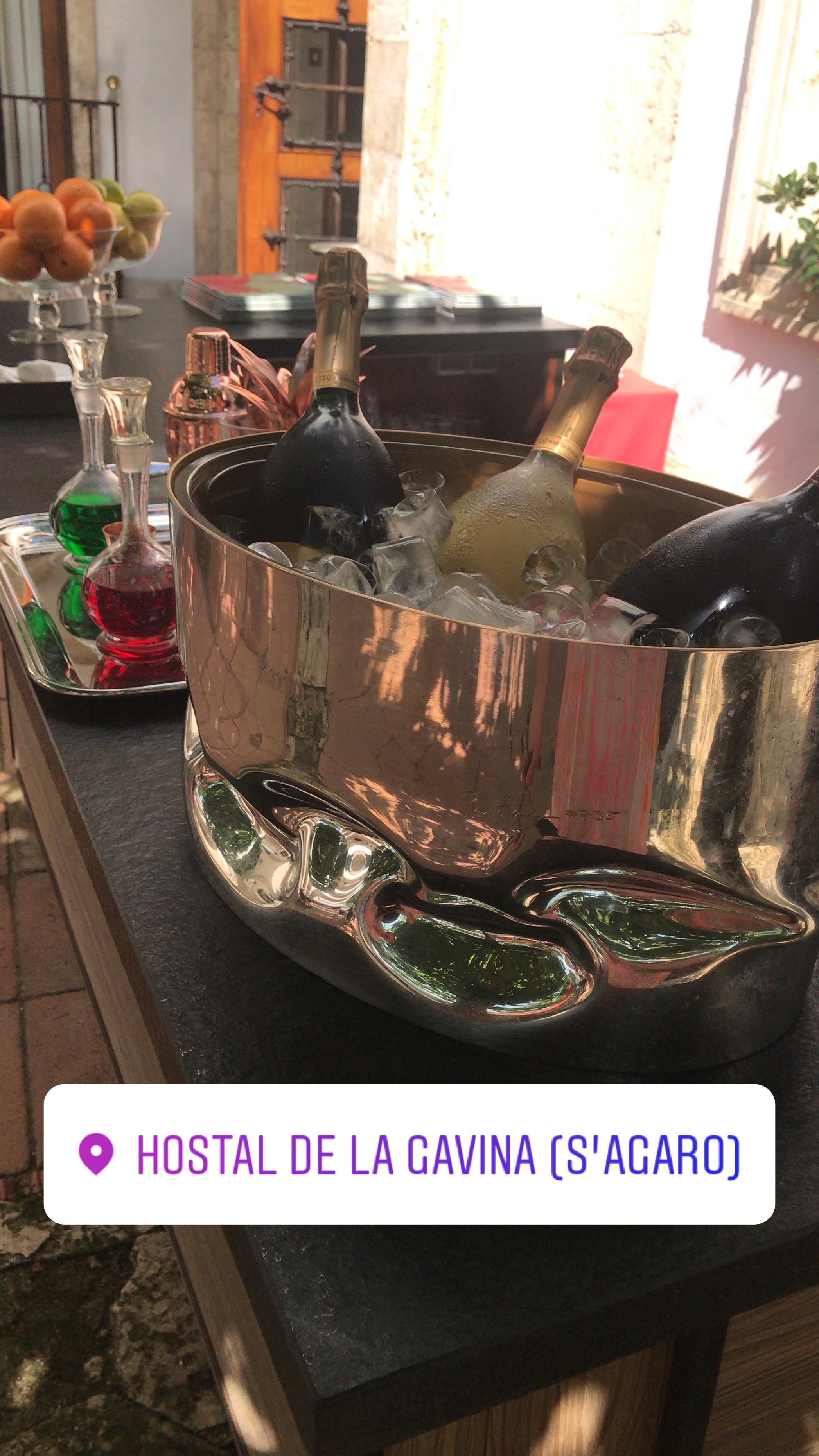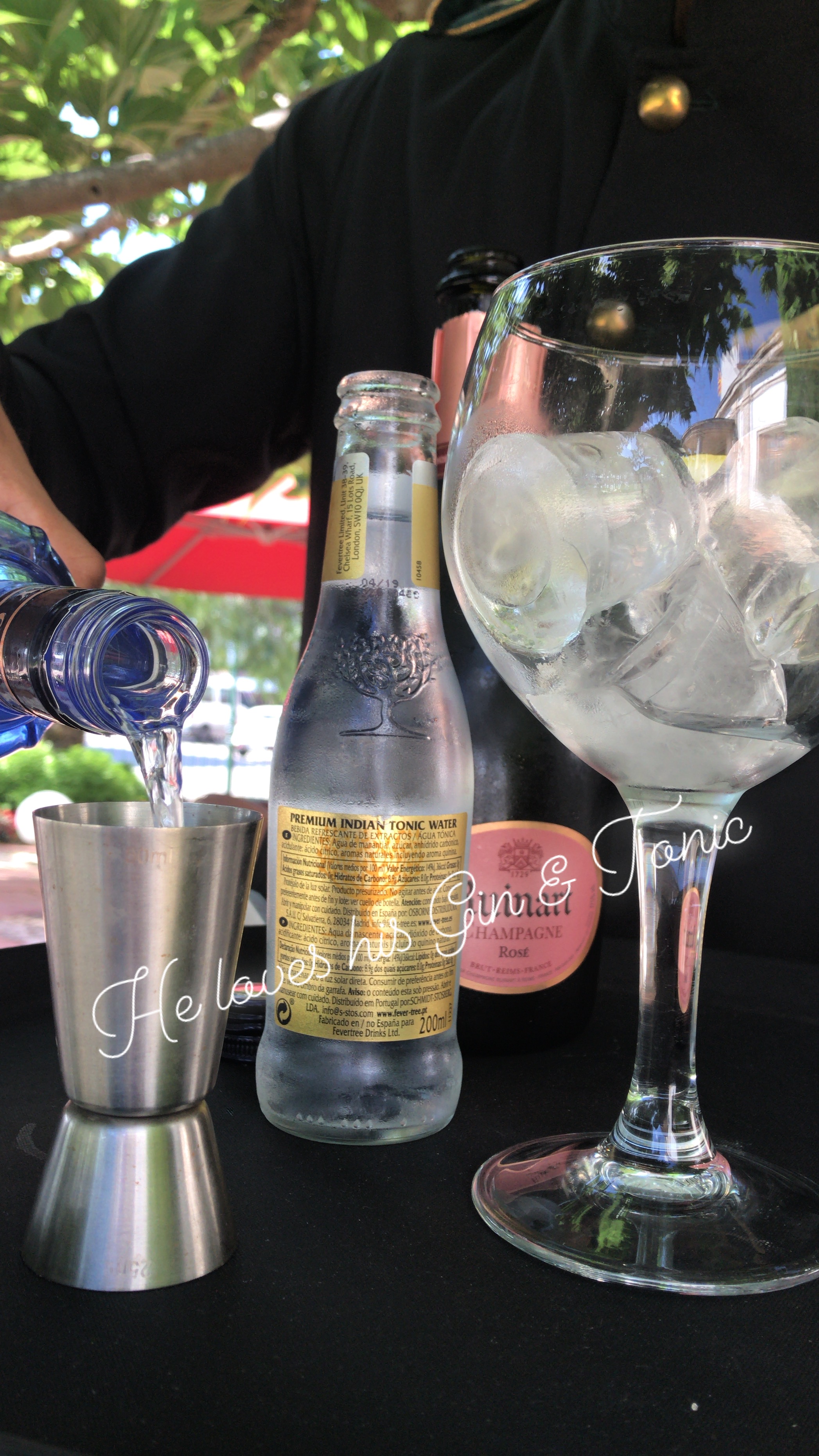 After your massage, relax and lounge by the pool or walk back to your hotel and lounge in your room. Take a Siesta! You don't need to be anywhere until 8pm!
Friday Evening: Dinner at Maria Rosa @ 8pm. Wine Included.
Pica Pica:
Roasted Squid with Garlic
Octupus
Calamari
Pastiss de Scorpo
Pan con tomate
Jamon
Fresh Salad
Main Course
Grilled Vegetables
Fresh Fish Caught that Morning with Papas
There is a local Restaurant / Bar - That usually has Music - Called Villa Mas
You can head there after dinner for Post Dinner drinks- but I suggest getting a good night sleep for the morning Sweat ;)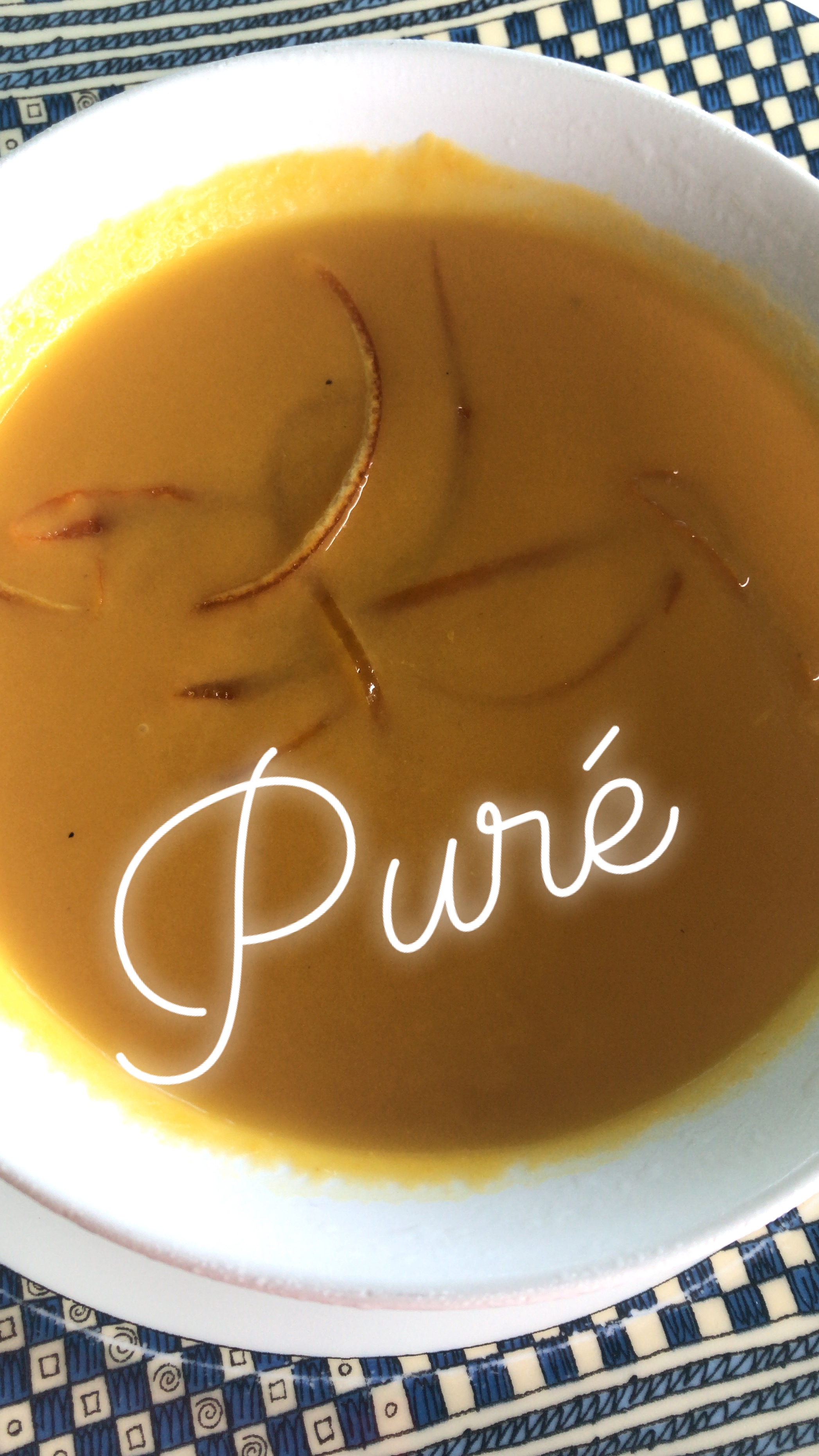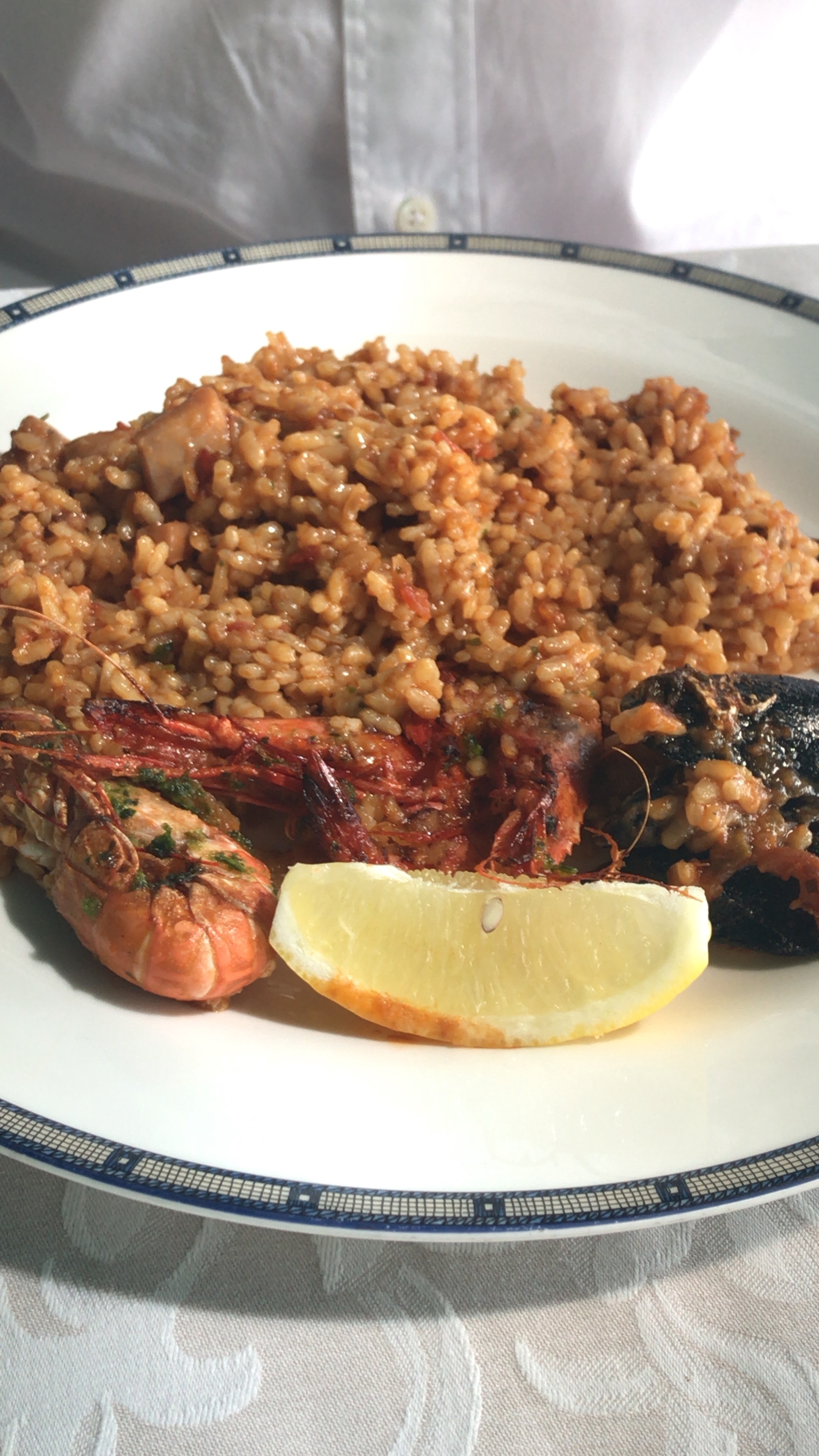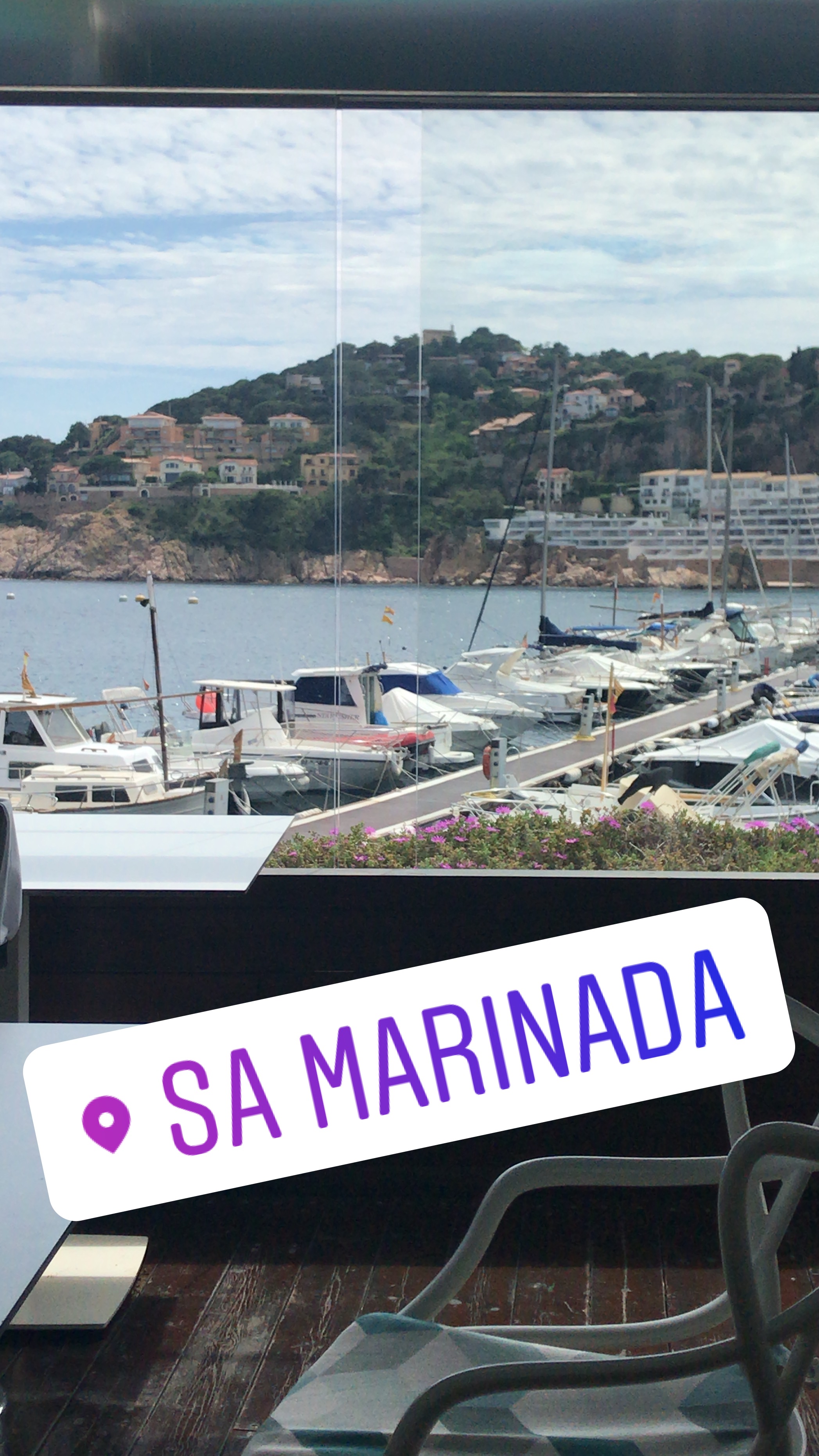 Saturday June 22nd:
Meet in the Hotel Lobby for optional Power Walk around La Gavina Castle and Mansion homes:
We will leave the Lobby at 9:30am to 10:30am. Or If you prefer to sleep in please do! It is your Vacation.
After the morning hike - coffees, teas, and juices at the hotel - Be prepared to head to our Yoga Class .at Sa Marinada.
We will do outdoor yoga on the patio of the restaurant overlooking the boats in the port. Fabulous Scene. Where I had my Rehearsal Dinner. I love the owners of this hotel. Their food is outstanding and they do everything with passion. The yoga class will end with a meditation to help bring your thoughts an actions into play. Reset your mind! This time it will be different and you will gain the tools to get you there. I Dare you to find the balance your body is longing for.
Yoga will be from 12pm to 1pm.
Post Yoga - 30 minute wellness workshop
Brunch 1:30pm to 3:30pm.
Sangria
Cava
Vino
Tons of Pica Pica
Fideua
Paella
And melt in your mouth desserts that you won't find anywhere in the world.
Post Brunch Siesta:
Head back to the hotel -and you are own your own! I suggest renting a lounge chair or partake in the beach games in front of the hotel! There are paddle boats in the ocean, kayaking, Stand up paddle boards Etc - Rent if you please! (Not included in the price trip)
Relax, take sun, and Enjoy the Catalan Living. Siestas are a must!
Lunch will be heavy and I don't want you to feel like you always have to be somewhere on the trip. Take this evening to enjoy an extra Me time. Stay in and relax, get an extra massage or facial, go to bed early. Or dine at one of the top Micheline Star Restaurants at Hotel La Gavina.
I suggest looking into Meeting up with other people on the trip to have a light bite at hotel you are staying in, or one of the cafes along the beach. Nicer meals meet up at Villa Mas or Taverna de Mar.
Or Super Fancy - La Gavina Michelin Star restaurant Candlelight! We have a full day of eating tomorrow, so be prepared. However you have the morning to sleep in!
Sunday:
Sleep in - Workout on your own! I suggest walking the castle wall if you missed it yesterday! It is historic and a must see!
The hotel has a great small gym - if you prefer to lift. They have bikes, rowers, and treadmills too. Take a swim in the ocean and get your laps in! Or If you prefer to sleep - then do you ;)
This is your last day of the trip and I want you to feel like you had a chance to relax and breathe!
We will meet at 12pm at The Fancy Alabriga Hotel - We will lay by the pool on their "Sea Clouds" Then have a set lunch from 2 to 4pm. We will recap of everything you have learned about how to balance a perfect meal and workout plan. There will be handouts to take home with you to keep your new mental well being and clarity.
Their cuisine Changes Daily - But it will be Salads, veggies, and fresh food!
Sunday Evening - Is a Holiday in Spain. San Juan. There will be fireworks and bonfires on the beach.
That afternoon you will have time to freshen up in your room, take a siesta, and Get ready for our Final Farewell.
Your hotel has a great rooftop patio - Where will have a private evening. We will set our final goals to take home with us and make lasting wishes upon each-other.
Dinner will be a mixture of Paellas before the evening Fireworks!
Monday . June 23rd- Transportation back to The Barcelona Provided. I suggest staying in Barcelona for a day or two to see the Sights or just get home because nothing will be better than what you just experienced :)
I promise ;)
Not Included:
AirFair
Cab ride from Barcelona Airport to Hotel
Thursday Night Dinner
Saturday Night Dinner
Included:
5 night hotels
5 Breakfasts
4 * 3 to 4 course Lunches (Promise you will be well Nourished)
3 Fancy 4 Course Dinners
Unlimited water, coffee, tea, and refreshments at all meals
Alcohol included at all meals (Except Spa Day Lunch) Cava, Wine, Sangria (Liquor drinks not included)
One Massage or Facial
Transportation from Barcelona to Vic, to S'agaro
Then Return Transportation from Beach to Barcelona
Daily Workouts Led by Me and a local Yoga Instructor
Daily Nutrition, Fitness, and Health Tips - use me as your Guru!
Plus Long lasting tips and Pamphltes to take home with you for long lasting Success!